Finally... A bag that makes the journey as epic as the destination.
Cancha's tried and tested packs are built to follow you to the ends of the earth - however you want to get there.
Pre-order Now
Loaded with accessories
Transform the way you store and access your gear with our range of purpose-built attachments for the Cancha Bag.
View all accessories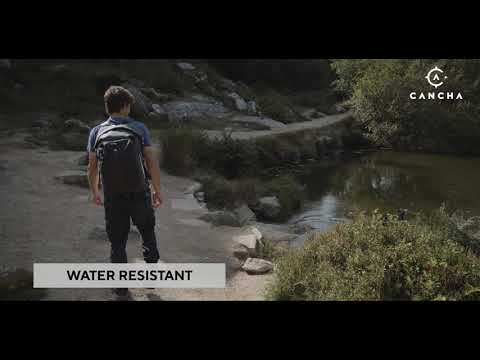 Our Story
Cancha was founded by professional tennis player, Jack Oswald, after many years on the road and in the skies. After years of prototyping, testing and trialling the bags under a variety of conditions, as well as taking them on tour around the world, Cancha was born. 
Get the whole story
FAQs
Got questions regarding our products, your order, or want to get in touch? Our FAQs contain answers to common questions, as well as ways to contact us!
What is the Cancha Bag made from?
FAQ center
Pre-order your bag today and SAVE with our special launch price
Pre-Order Now
Keep up to date with the latest developments, release dates and offers.
Join our mailing list and we'll keep you up to date with all the latest news. Don't worry, we will never share your details with anyone else.