Welcome!
I am Jack, the founder of Cancha. Our Blog is all about travel, adventures, and sporting experiences like no other, with some helpful guides along the way to get the most out of your favourite activities. Follow along for all our adventures.
Read our story
Our Mission
We believe in pursuing your passions and seeing more of the world, because every adventure is unique. Shop the world's most customizable travel bags, made for athletes, by athletes. 
Shop The Range
---
Best Gifts For Tennis Coaches - 20 Amazing Gift Ideas
A tennis coach can be one of the most important people in a player's life. They provide guidance, support, and encouragement that is essential for any athlete's success. Showing your appreciation for your coach's hard work and dedication is easy with the right gift. If you're looking for the perfect gift for your tennis coach, here are 20 amazing gift ideas that will make them feel special.
1. Cancha Racquet Bag Pro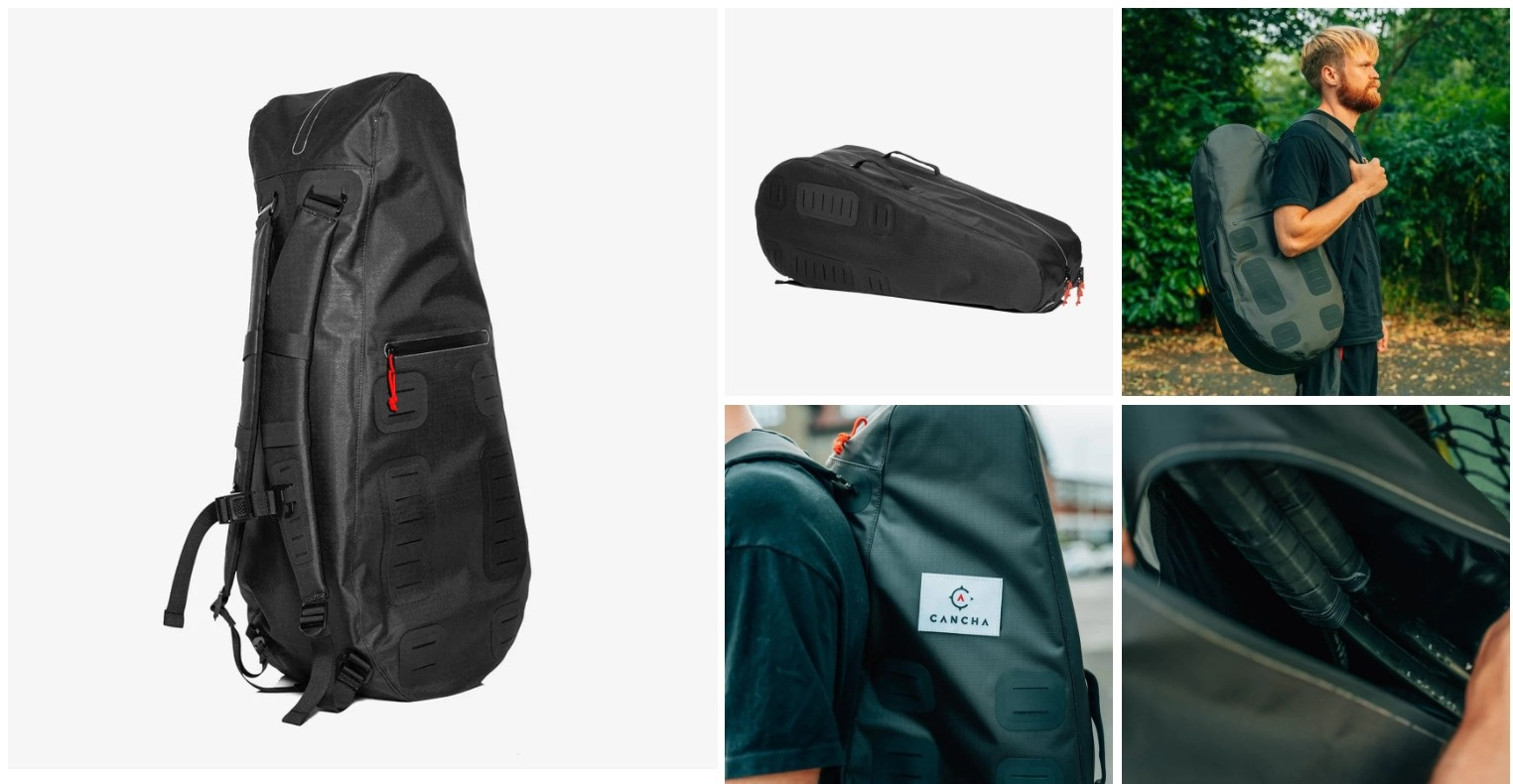 The Cancha Racquet Bag Pro is an ideal gift for any tennis coach. This bag is designed to store up to 6 racquets and be customized with two additional modular accessories. The Cancha Racquet Bag Pro is made of durable, and water-resistant material and has a stylish, modern design that will look great on any tennis court.
Not only is the Cancha Racquet Bag Pro a great gift for any tennis coach, but it is also an ideal choice for any avid tennis player. With its large capacity and convenience features, the bag can easily store all the necessary gear for a game of tennis. The bag is also lightweight and easy to carry around, and it is equipped with adjustable straps for a customized fit.
For added convenience, the Cancha Racquet Bag Pro also features a protective rain coating and waterproof zips to keep your gear safe and dry. This is especially important for coaches and players that often travel to different locations and often end up teaching in the rain. The bag also includes reflective accents, making it easier to be seen at night or in low-light conditions.
With its combination of style, convenience, and durability, the Cancha Racquet Bag Pro is the perfect gift for any tennis coach or player. It is sure to be appreciated by its recipient and will make a great addition to any tennis coach's repertoire of tools
2. Personalized Tennis Gear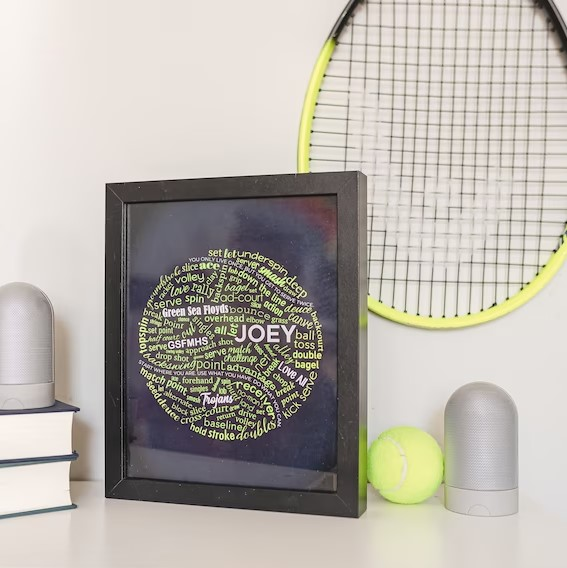 A personalized gift is always a great way to show your appreciation. Get your coach custom-made tennis shoes, racquets, or even a pair of shoes with their name on it. Personalized tennis gear makes a great gift for any tennis enthusiast. Whether you are looking for something for a birthday, anniversary, or just to show you care, personalized tennis gear is sure to please. Personalizing gear with a name, initials, or logo is a great way to make the gift more meaningful and memorable.
3. Tennis-Themed Apparel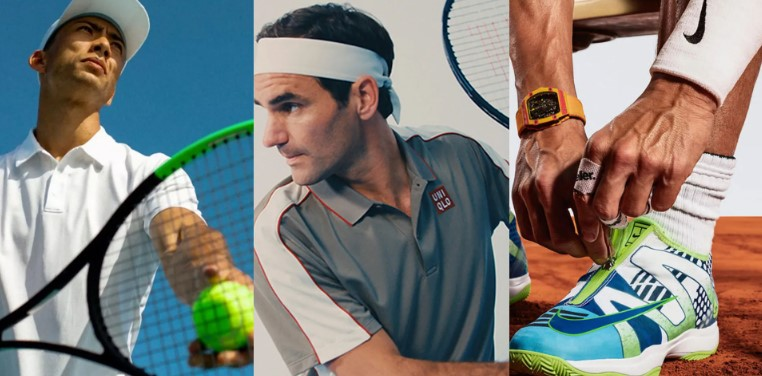 Whether it's a t-shirt, shorts, or polo, the latest apparel can be both a practical and thoughtful gift. Choose a design that reflects your coach's personality and style.
Tennis-themed accessories can great gift for any tennis coach. Whether it's a hat, socks, or a custom tennis bracelet, these gifts can show your coach how much you appreciate his or her passion for the game.
4. Tennis-Themed Home Decor
A tennis-themed home decor is a great way to give your coach a reminder of the sport they love. Choose from art prints, wall hangings, and other decorative pieces.
These kinds of gifts create memories; they are personal and thoughtful, and they are fantastic ideas. Tennis players and coaches alike will enjoy a unique, tennis-themed home decor gift. From pillows and throws to wall art and kitchenware, a thoughtful gift like this will be sure to put a smile on their face.
Here are some more great ideas to get you started.
5. Tennis Books

A book is a perfect gift for a coach who loves to read. Choose from biographies, instructional guides, and even fiction novels about tennis. Tennis books make great gifts for the avid tennis enthusiast in your life.
Whether they're a beginner who's just starting out, or a seasoned pro looking for some tips and tricks, these books can provide valuable insight into the game of tennis. From instructional guides to biographies of the greatest tennis champions of all time, here are some of the best tennis books available for the perfect tennis-themed gift.
Andre Agassi's book, 'Open' is one of our favorite tennis gifts and an excellent tennis coach gift. We also really enjoyed 'Breaking Back', by James Blake, which uncovers the famous American tennis player's battle with spinal injuries and much more to join the top 5 players in the world. Either of these books would be a welcome tennis gift for tennis coaches or any sport fan in your life.
6. Vacuum Insulated Water Bottle
A vacuum-insulated water bottle is designed to keep drinks cold for up to 24 hours and hot for up to 12 hours. It's a great gift for managing long days on the court or in the gym, as it can help keep players and coaches hydrated.
The vacuum-insulated water bottle comes in a range of sizes, so it's easy to find one that will fit into any bag or locker. It also comes with a convenient carrying strap and a secure lid, so it's easy to transport and won't leak if it's turned upside down.
7. Gift Card to a Tennis Shop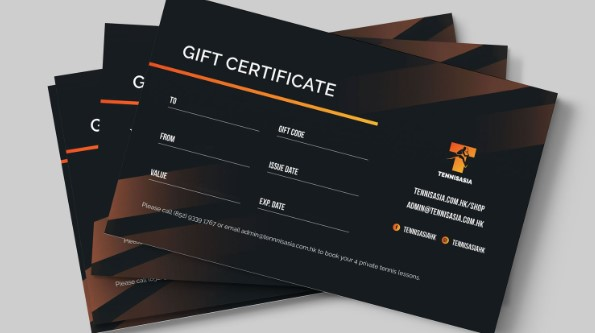 A gift card to a tennis shop is a great way to let your coach buy whatever they need to improve their game. Gift cards are a great way to show your love for tennis and give the perfect gift to any tennis enthusiast. If you're looking for a unique and thoughtful gift for a tennis lover, then a gift card to a tennis shop is a perfect choice.
Gift cards to a tennis shop make it easy to find the perfect gift. With a wide selection of racquets, strings, shoes, apparel, and more, there's something for everyone. Whether the recipient is a beginner or a seasoned pro, they'll be able to find the perfect item to meet their needs. And with a gift card, they'll be able to purchase exactly what they want.
Consider purchasing a gift card at canchabags.com, where they will then be able to choose from a range of premium tennis, travel, and gym bags to suit their needs.
8. Tennis Magazine Subscription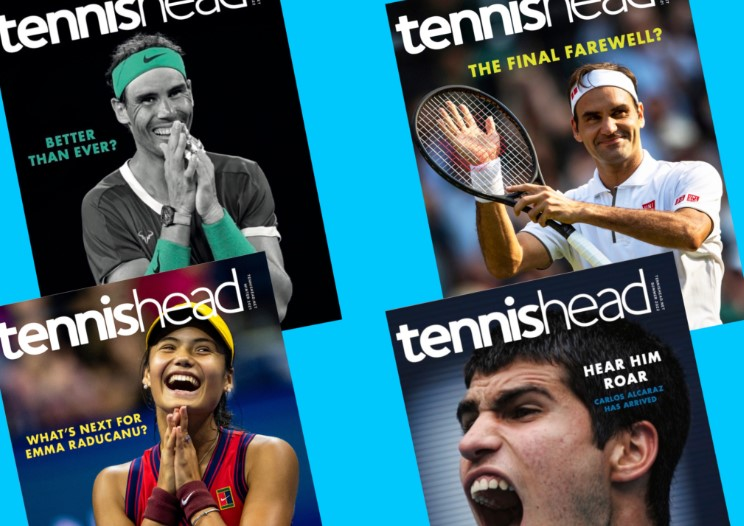 A subscription to a tennis magazine is a great way to stay up-to-date on the sport. Choose from monthly, quarterly, and yearly subscriptions. Tennis is an exciting sport that is enjoyed by people of all ages and skill levels. A Tennis magazine subscription makes a great gift for anyone who loves the game.
With a tennis magazine subscription, not only can the coach in your life learn about the latest updates on teaching tools and tactics, but they can also keep track of all that this happing in the tennis world.
9. Movie Tickets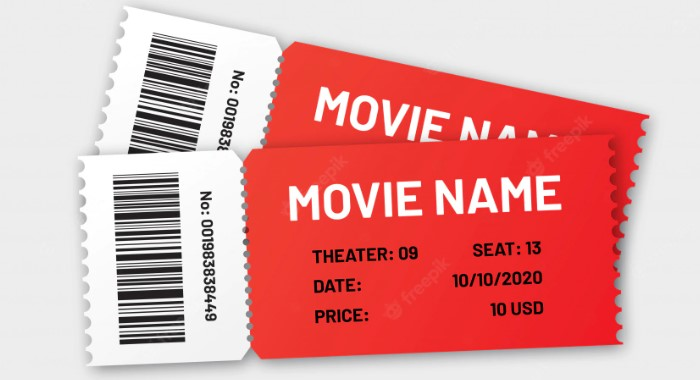 Sometimes, a tennis coach just needs to relax after a long day on the tennis court. A movie night is a thoughtful gift idea that will allow tennis coaches to relax and unwind.

Give your coach movie tickets so they can enjoy a night out on the town. Movie tickets make for the best gift for any occasion. Not only do they provide a memorable experience, but they are also convenient and affordable. Whether you're looking for a surprise or just a way to show someone you care, movie tickets are a fantastic choice for your favorite coach or tennis player.
10. Personalized Tennis Balls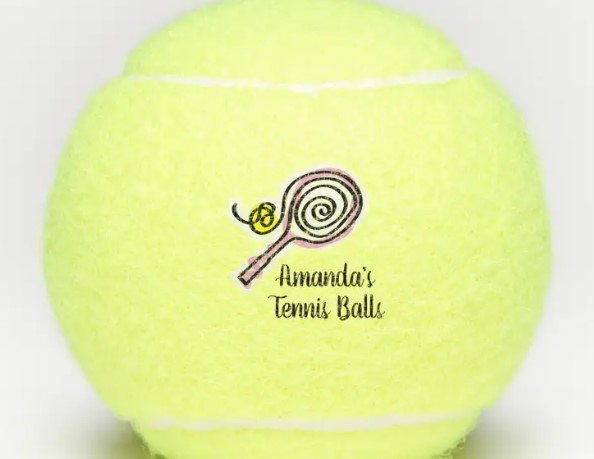 Get your coach personalized tennis balls with their name or a special message. It's a good way to add a personal touch to their game. Tennis balls that have been personalized make excellent gifts for coaches and team members. They can represent team spirit and inspire players to do their best.
We have also seen some coaches use tennis balls as prizes in tournaments or other special events. You could give them a ball with their name on it, which they can use as excellent tennis decor in their home - now that is a great idea!
11. Tennis Ball Machine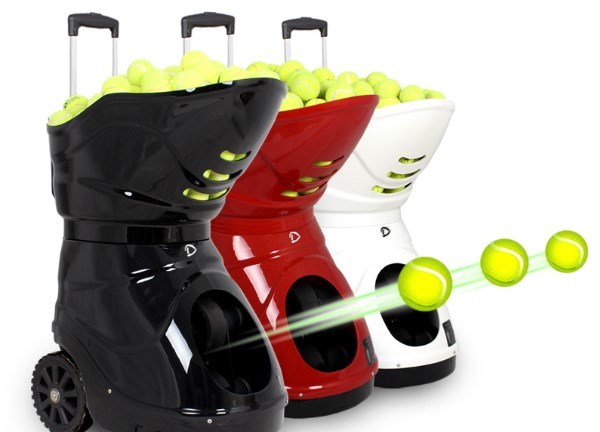 A tennis ball machine is a wonderful gift for any coach who wants to take their practice sessions to the next level or help their students to the same. A tennis ball machine can be used to simulate match conditions, and help your recipient practice when they don't have a partner to play with.

With adjustable speed, spin, and elevation settings, they can practice a variety of shots. This makes it easy to practice specific game scenarios and develop their technique. The machine can also be used to practice their serve. With the ability to adjust the speed and spin, they can work on perfecting their serve to help improve their overall game.
The only down side of a ball machine is the size - exactly how do you gift wrap this thing?! Perhaps try to save on shipping costs by ordering from a local supplier in your area.
12. Tennis Training Aids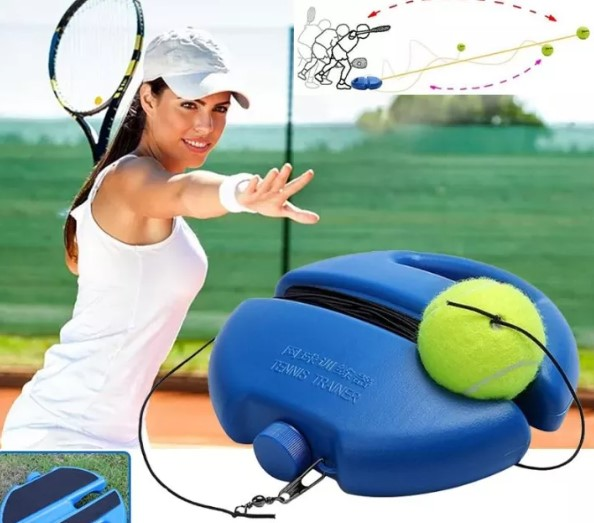 Give your coach the set tools they need to improve their game. Choose from swing trainers, agility ladders, and other helpful training aids. Tennis training aids make great gifts for beginner and advanced players alike. From teaching aids to court equipment, there's something to help improve every player's game with this gift idea.
13. Tennis Racquet Stringing Machine

Are you looking for a unique gift for the tennis enthusiast in your life? Look no further than a Tennis Racquet Stringing Machine!
While this gift might set you back a pretty penny, its easily one of the best gift ideas on the planet (that and a Cancha Bag, of course). This amazing machine will help to take your tennis game to the next level and is sure to be appreciated by any serious player.
14. Tennis Accessories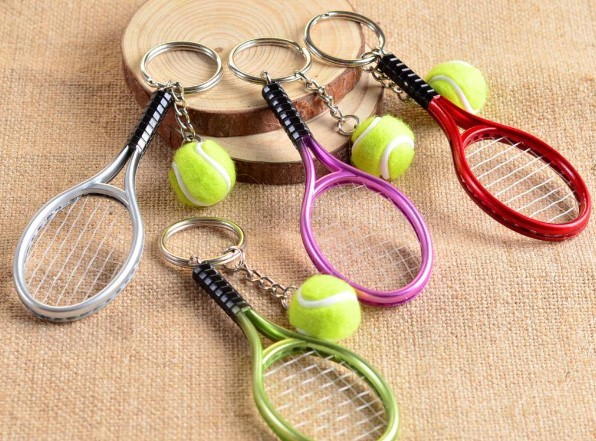 Tennis is a popular sport for people of all ages, and it's the ideal gift for tennis fans in your life. Whether they're a beginner or an expert, they'll appreciate your thoughtfulness. Tennis accessories range from grips and keychains to hats and bags and make excellent gifts.
Grips are an essential component of any tennis racquet and make an excellent gift for the tennis enthusiast in your life. There are three types of grips that most players like: leather, synthetic, and hybrid.

Choose a grip that is both comfortable and appropriate for their hand size. You can also personalize the grips with their name or your favorite team's logo. Next time you have a lesson with your coach, check what grip they usually shop for before choosing one as a tennis gift.
Keychains make a unique and inexpensive tennis-themed gift for your tennis-loving friends. There are several designs available, from tennis rackets to tennis balls. You can also personalize keychains with their name or favorite team.
15. Tennis Jewelry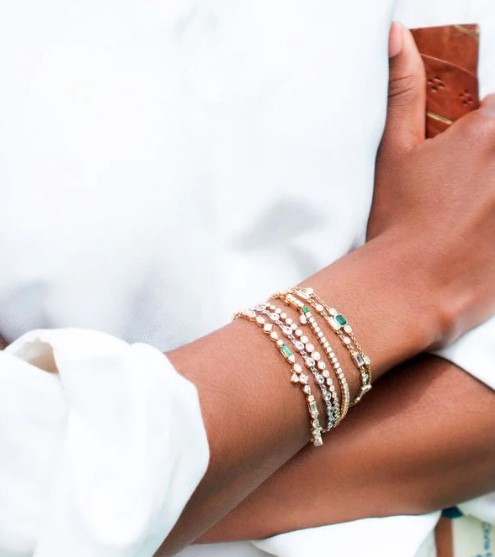 Tennis earrings and necklaces are also excellent gifts and are available in a variety of styles. Tennis earrings can be adorned with stones, charms, or even personalized initials, making them the perfect gift to wear both on and off the tennis court.
Tennis necklaces are available in a range of lengths and styles, including pendants, chokers, and lariats. Tennis necklaces are particularly popular right now, and they are available in a variety of metals and colors. Tennis necklaces are appropriate for any occasion, whether you want something subtle or something more statement-making.
16. Tennis Wall Decal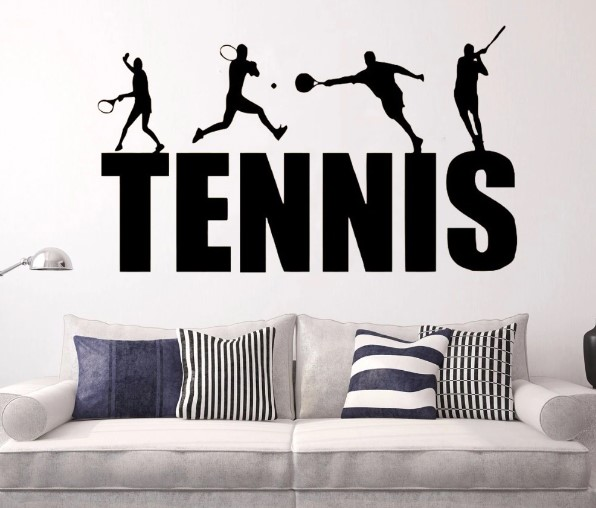 Get your coach a wall decal that displays their favorite tennis quote or a message of encouragement. With this gift, they can post it on their bedroom or living room wall and remind all who enter that tennis is here to stay.
With its vibrant colors and stylish design, this wall decal is sure to add a touch of style to any room. It is made from high-quality vinyl material, making it durable and long-lasting. The decal is easy to apply and can be removed without leaving any residue.
It is a great way to show off your love of tennis and make any room look more stylish and inviting. Whether you're looking for a unique and thoughtful gift for the tennis fan in your life or just want to spruce up your tennis-themed room, this wall decal is sure to be a hit.
17. Customized Tennis Trophy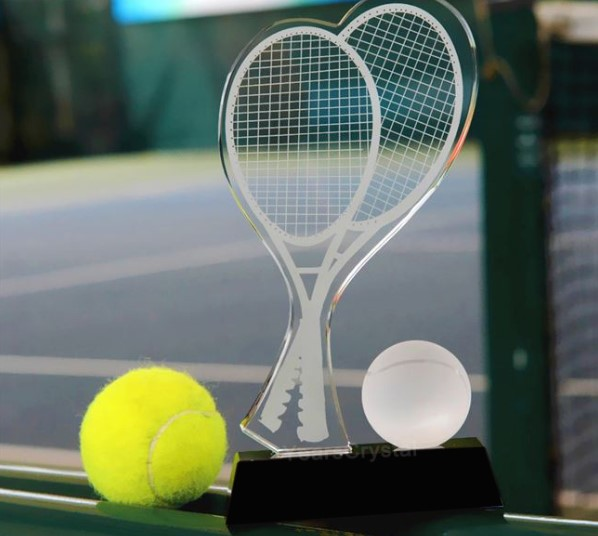 A customized trophy is a perfect way to recognize your coach's hard work and dedication. Choose a design that reflects their personality. We know that Esty is a great place to find tennis trophies, and you may even include them as bundles in other gifts.
Once you've chosen the perfect trophy, you can add a special touch by selecting custom engraving. You can add the recipient's name, their tournament record, or even a special quote that they can look back on when they need inspiration. This personalized touch can make the trophy even more meaningful and special.
18. Tennis Artwork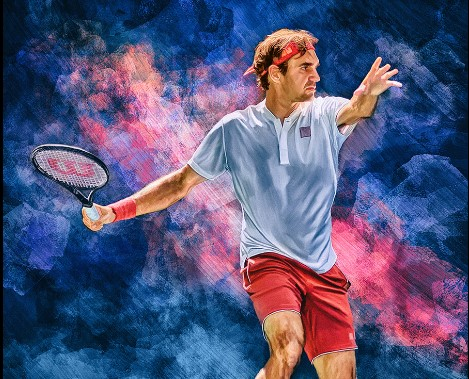 Surprise your coach with a piece of artwork that celebrates the sport they love. Choose from paintings, posters, and photographs. For the recreational player, a sculpture of a famous champion, or a colorful print of a match in action, is sure to be appreciated. Choose from a variety of styles and mediums, from clay to metal to canvas, and create a unique masterpiece.
For the armchair fan, a canvas photo of their favorite player or team is a great way to show their support. Choose a classic photo or one that is more modern; regardless there are a lot of creative designs to choose from.
19. Tennis-Themed Coffee Mug for tennis coach gift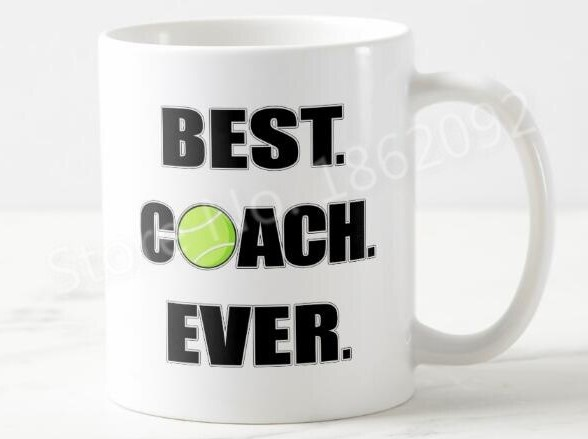 A coffee mug is a great way to show your coach you care. The best part about it, they will use it almost every day!
Get them a mug with their name or a message of appreciation. The mug can also be decorated with any design or logo of their favorite team or tournament. You can even add some fun tennis-related quotes or jokes to the mug, so they can laugh as they enjoy their morning cup of coffee.

Another great idea to thank your coach is to get one for yourself and for them, so you can use the mugs together. A tennis-themed coffee mug is a great way to show your appreciation for their enthusiasm for the game.
20. Gift Certificate to a Tennis Clinic

A gift certificate to a tennis clinic or tennis congress is a great way to help your coach continue their education. Choose from one-day clinics or multi-day camps. These clinics are the perfect way to take your loved one's tennis game to the next level.

With the help of experienced instructors and the latest technology, they'll be able to hone their techniques and use the experience to learn new tactics. The clinics also provide plenty of opportunities for socializing with other tennis players, so your loved one will get to meet like-minded people and make new friends.
No matter what gift you choose, your coach will surely appreciate your thoughtfulness. Show your appreciation with one of these 20 amazing gift ideas for tennis coaches. Check out our range of bags to design the perfect tennis carry solution that will always delight.
---