Welcome!
I am Jack, the founder of Cancha. Our Blog is all about travel, adventures, and sporting experiences like no other, with some helpful guides along the way to get the most out of your favourite activities. Follow along for all our adventures.
Read our story
Our Mission
We believe in pursuing your passions and seeing more of the world, because every adventure is unique. Shop the world's most customizable travel bags, made for athletes, by athletes. 
Shop The Range
---
The Best Junior Tennis Backpacks in 2023
It can be tough to figure out which junior tennis bag is the best for your child. There are so many different brands and styles on the market these days. But don't worry, we're here to help! In this blog post, we will share our top picks for the best kids' tennis backpacks. So whether your child is a beginner or an experienced player, we have a backpack that will suit them perfectly. Read on to find out more!
Introducing the Racquet Bag Voyager, an awesome new way to store and travel with tennis equipment. Touring pros helped create this sleek, portable racquet bag, and it's ideal for anyone looking for a distinctive, water-resistant bag that they can personalize using their own style preferences.

In addition, it's one of the lightest weight tennis bags on the market, so it won't hurt your child's back or shoulders as traditional tennis bags do. The best part? With the customizable accessories which clip on in seconds, your child can personalize their tennis bag for school and tennis after.
Check it out here: https://canchabags.com/products/racquet-bag-voyager

Babolat Pure Tennis Racquet Backpack
Best for older kids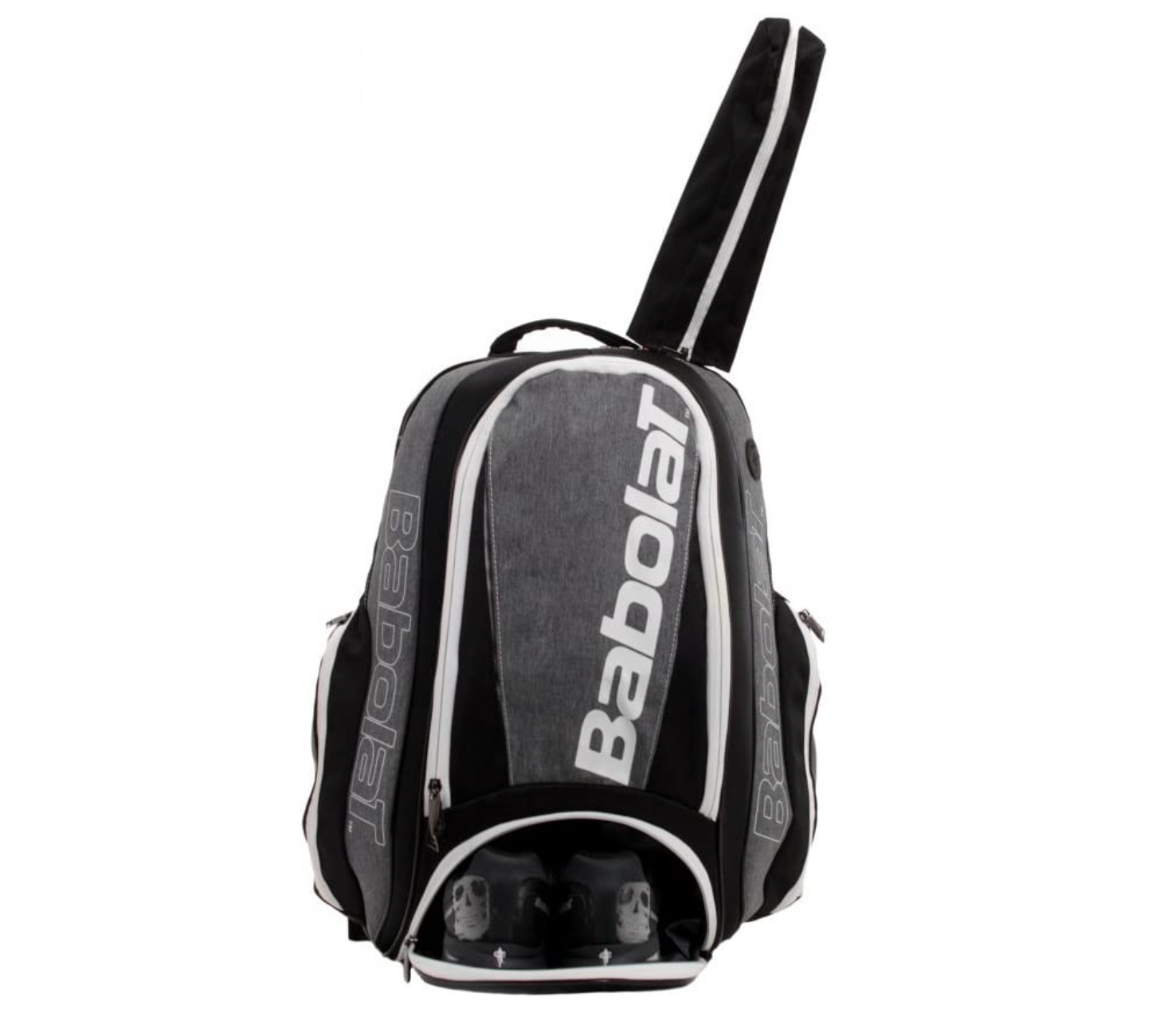 You are searching for a tennis bag that will fit your youngster well. Size, design, features, durability, and overall attractiveness are just a few of the many things that need to be balanced. Additionally, different backpacks are appropriate for various age groups.
This Babolat bag fulfills some of these requirements while being relatively inexpensive. There are two major storage areas: one for a racket and the other for the remainder of your child's equipment. Unfortunately, the racquets stick out so they won't be protected from rain like they are on the Cancha Racquet Bag.
Additionally, there are two side sections with zippers for water bottles, tennis balls, and other small objects. The backpack has a second "shoe compartment" located close to the bottom. For older children, the racket area that can accommodate two rackets, which is nice
If you are looking for a low-cost option that ticks some of the boxes, this is not a bad option. Adults can definitely use this tennis backpack as well.
For more tennis bags and products suitable for sports use, check this out: https://canchabags.com/
HEAD Core Junior Tennis Backpack
Best for Younger kids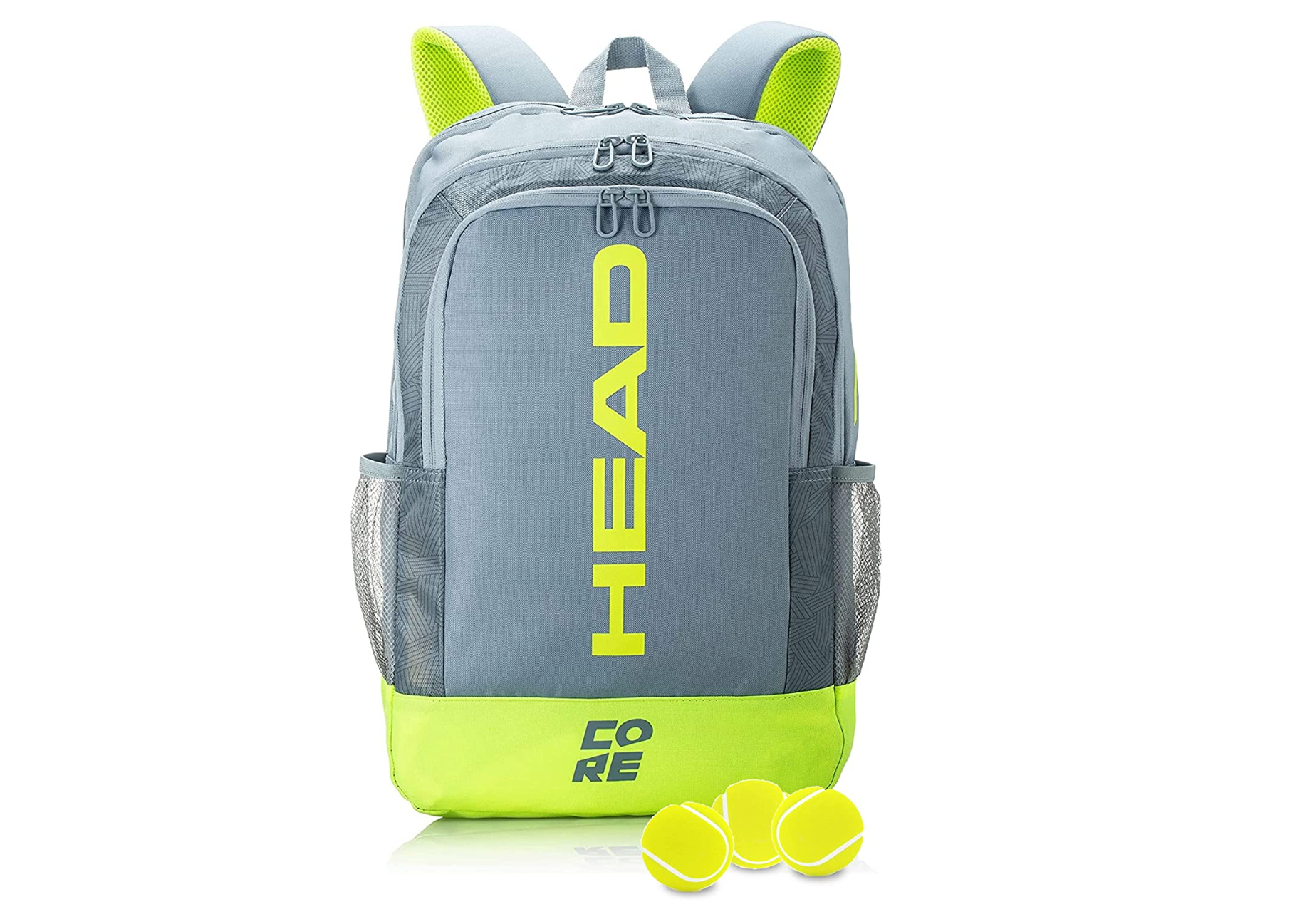 For a young novice, this HEAD Kids Racquet Backpack combines the optimum balance of usability and practicality. It has storage areas that may either contain two rackets or just one racket and other necessary tennis equipment.
The tiny size of the pack makes it ideal for youngsters aged 5-8. Additionally, it won't be too cumbersome and hefty for your toddler to carry.
This junior tennis bag comes in neon green and patterns of gray, red, and black, so your youngster will undoubtedly stand out in their training sessions. However, if you are looking for a range of colors to choose from, check this out.
Athletico Compact City Tennis Backpack
Best for multi-use
School materials, clothing, lunch, and any other items you send your child to school with can be stored in multiple zipped compartments on this bag.
While the materials are cheap and not guaranteed to last long, the padded racket holder, which makes it simple to move rackets in and out, is something we truly appreciate.
At least your child won't ever be thirsty thanks to the double water bottle holder function. Kids 9 years of age and older can use this tennis backpack. Pink and gray are the only two colors available.
For more tennis bags and products suitable for sports use, check this out: https://canchabags.com/
Alien Pros Lightweight Tennis Sling Backpack
Most Affordable Tennis Bag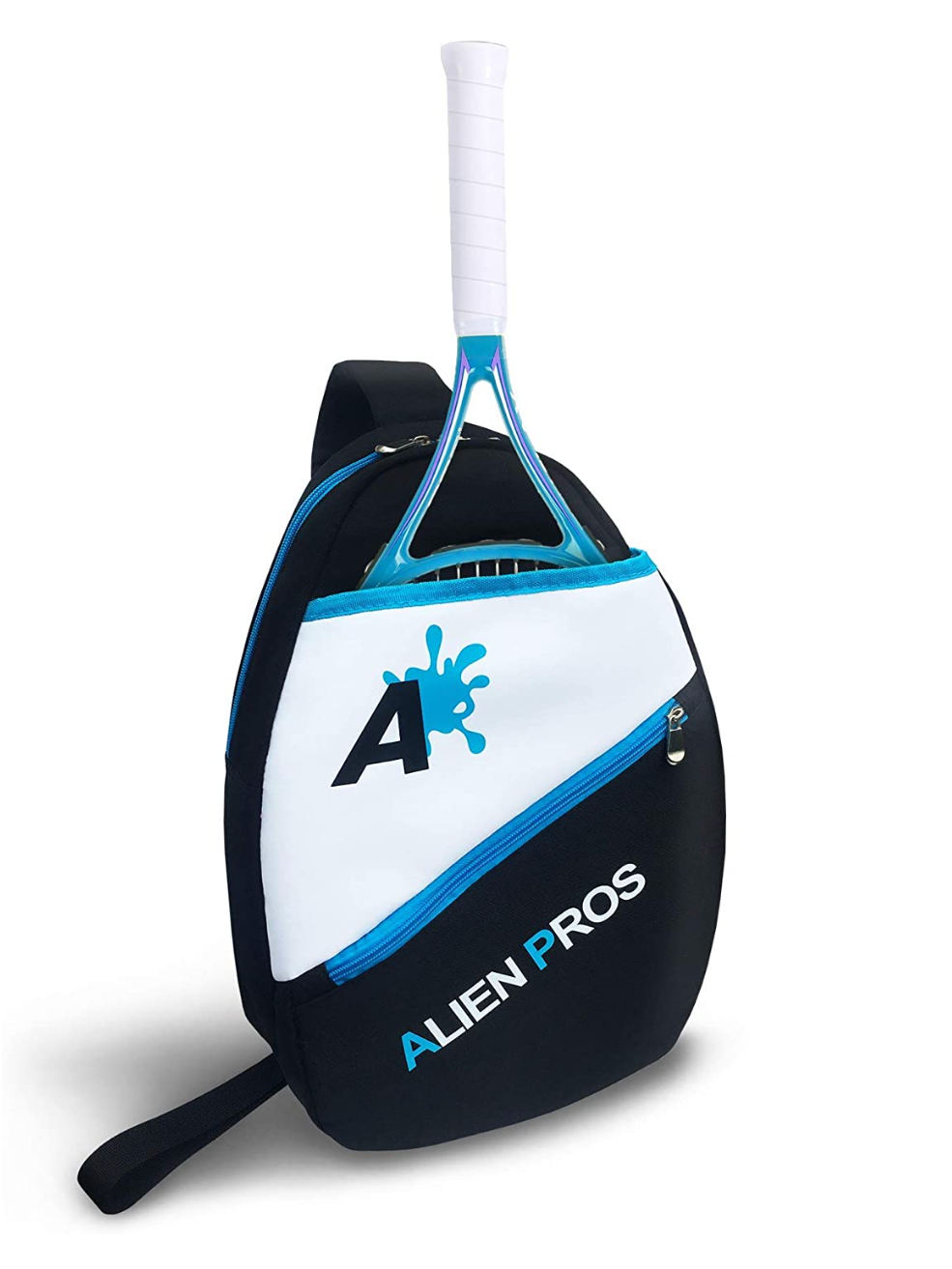 The Alien Pros Lightweight Tennis Sling Backpack is ideal for this lightweight packing, even though having a giant tennis carrier with a hundred pockets can be great occasionally.
It boasts an astounding 3 compartments for such a tiny bag. There is only one strap because the backpack has a "sling" style. This may be advantageous to some people while being detrimental to others. In our opinion, The Cancha Racquet Bag's 'backpack style' straps are far superior as it makes it much more comfortable to carry for a sustained period.
The primary drawback is that your child would need to carry a separate water bottle. Apart from that, we like this bag for its lightweight design and characteristics that support mobility. For children aged 7 and up, you can't go wrong.
For more tennis bags and products suitable for sports use, check this out: https://canchabags.com/
Babolat Classic Club Line Tennis Backpack
Best Under-rated Bag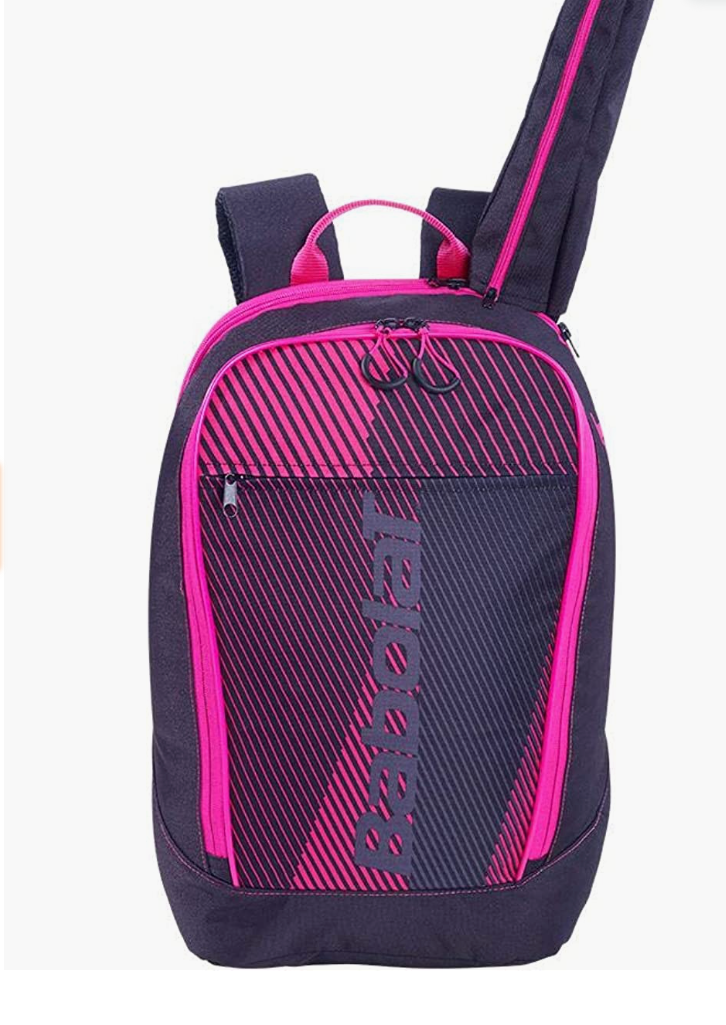 The Babolat Classic Club Line Tennis Backpack is a good solution (read on for our top pick) if we had to choose just one kid's tennis bag altogether.
If it wasn't obvious, Babolat is a well-know manufacturer of tennis racquets, but sometimes their bag quality can fall a little to the waste side.
One of these junior tennis bags has three compartments: one for a racket (it can accommodate up to two of them), one for other bulky goods like shoes, and one for minor accessories.
The racket handle cover is one feature of this backpack that helps in bad weather. Many tennis backpacks don't adequately shield the racket handles, causing the grips to become soiled and worn out. This is where the Cancha Racquet Bag excels.
Even the cover zips up for total protection. It's challenging to not also admire the pink color scheme. Kids between the ages of 7 and 12 can use this backpack (there are 3 more color options).
For more tennis bags and products suitable for sports use, check this out: https://canchabags.com/
Wilson Minions Junior Tennis Backpack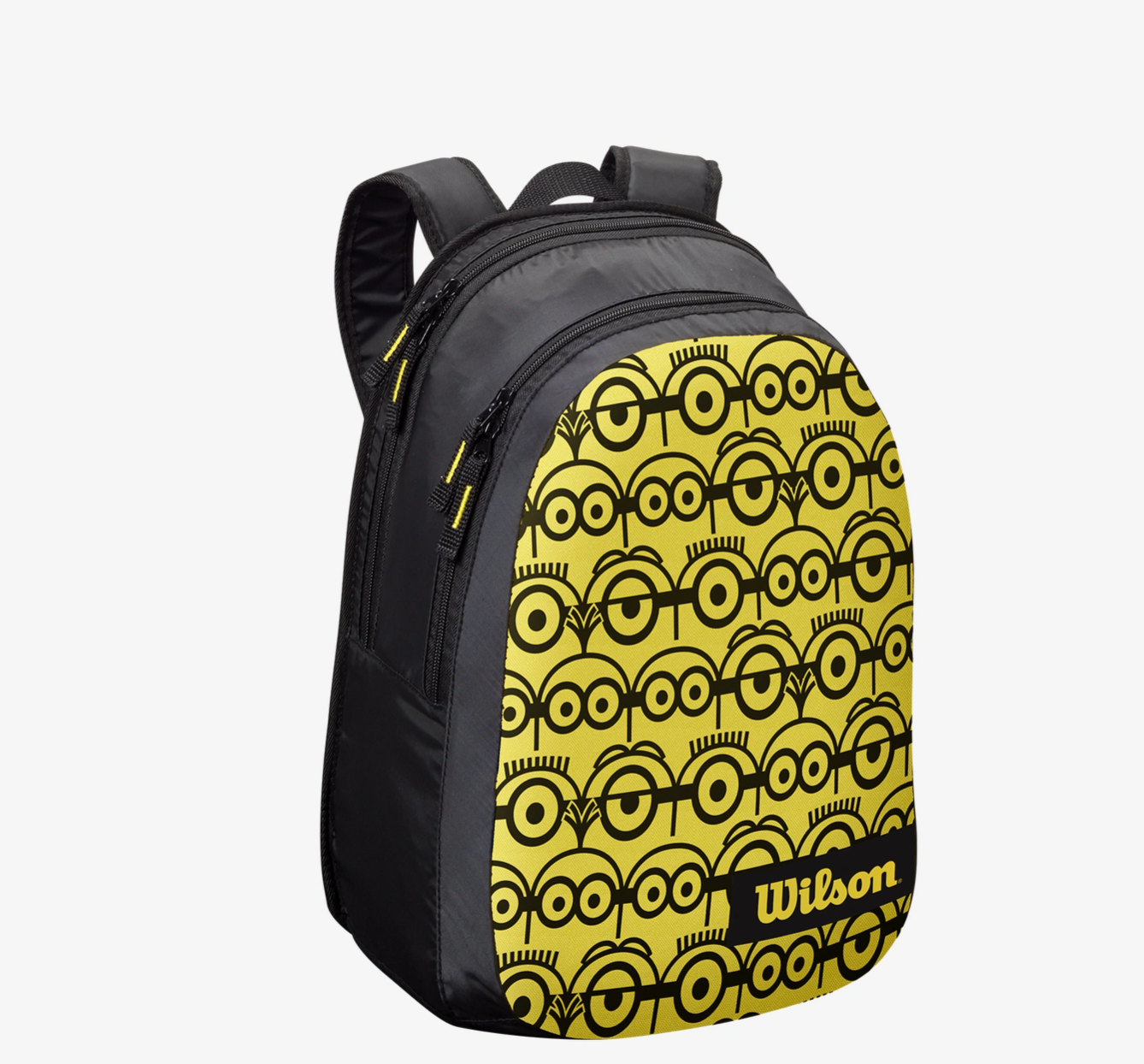 Tennis gear made by Wilson is renowned for being used among top players.
This Wilson Junior Backpack is made of 100% polyester and has a rear compartment with locking zippers that can accommodate up to two junior rackets.
Simply place any additional rackets your child may have in the second zip-up pocket if they have greater than two.

Wilson's quality control, however, is often a little suspect. But if you are looking for something popular and don't need it to last, this might be a good option to choose.
For more tennis bags and products suitable for sports use, check this out: https://canchabags.com/
Check out more Junior Tennis Bags below:
Nike Junior Brasilia Backpack Lt Root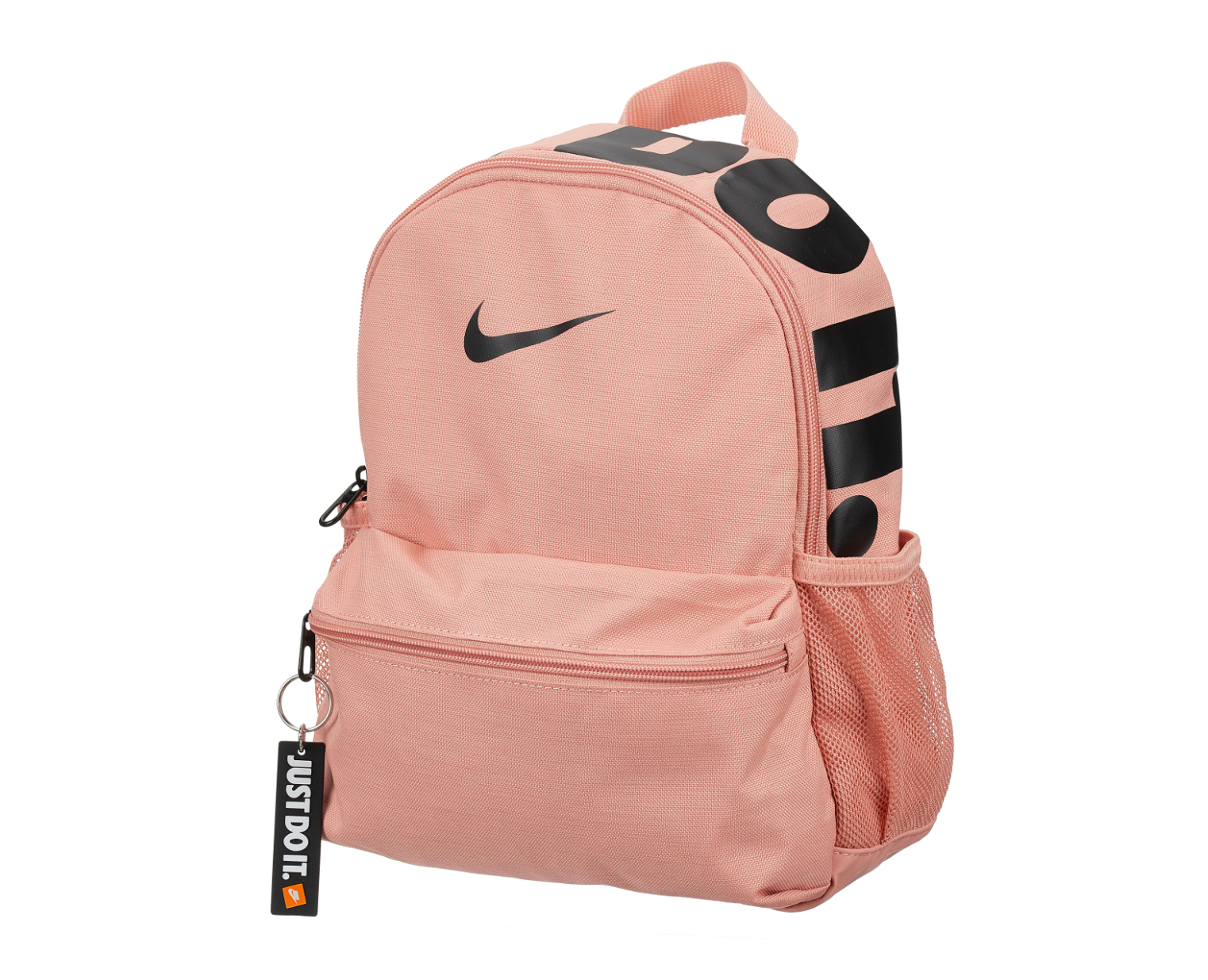 This Junior Brasilia Backpack is ideal for the aspiring junior athlete and functional for necessities. While it doesn't have a dedicated tennis racket compartment like most junior tennis bags, it does double up as a book back, which is handy.
There is a front accessory compartment in addition to the main compartment for gear. Tennis balls or water bottles fit perfectly in the compartments on the sides of the backpack.

This backpack is good for youngsters because it is both lightweight and has some fun colours - just don't try to fit multiple racquets inside. For that, we recommend these top-quality tennis bags.
Prince Junior Backpack Black/Green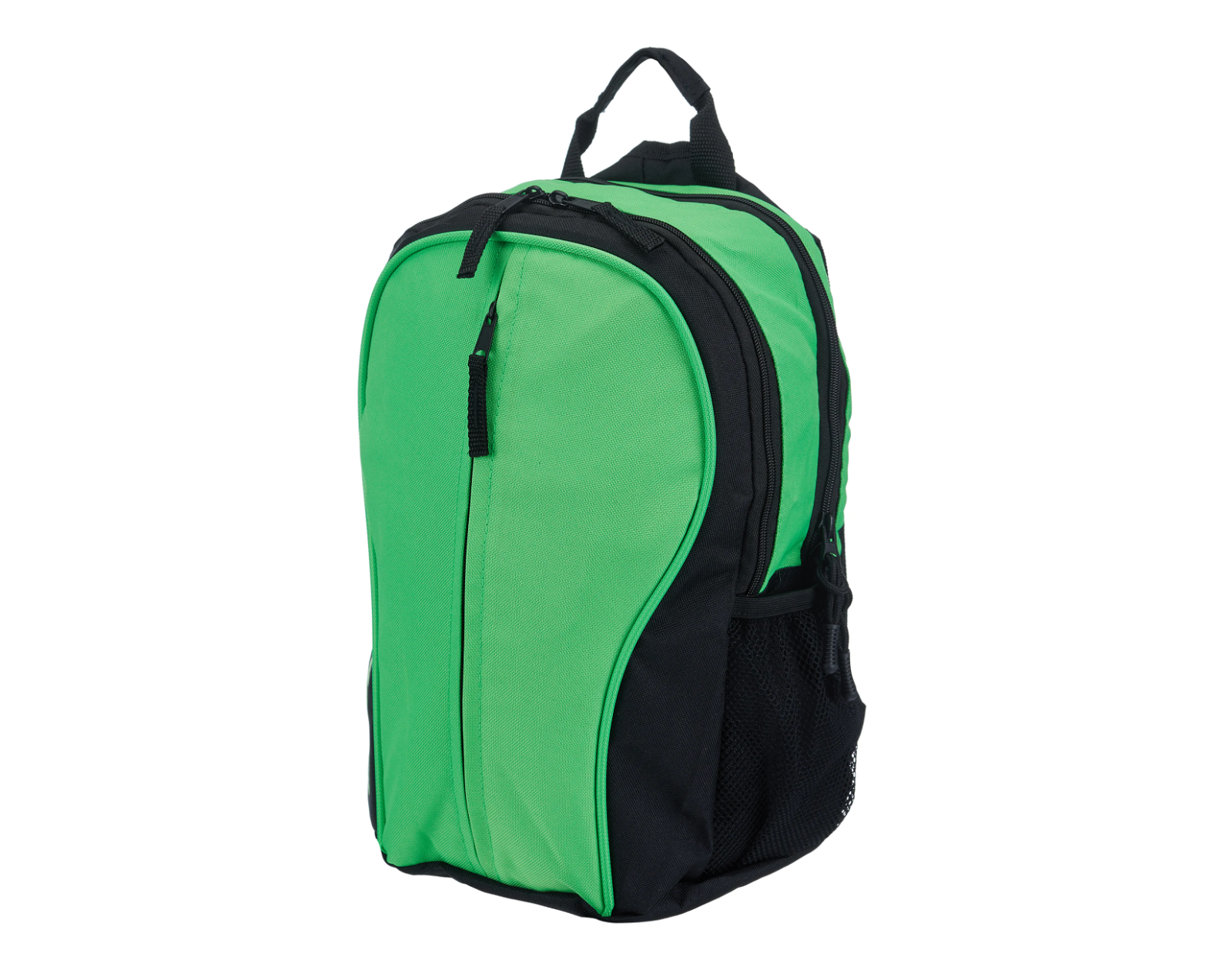 Your young tennis player will fit perfectly in the Prince Junior Tennis Backpack! Lightweight and includes a main compartment for additional supplies and a designated space to carry a junior racquet.
A small mesh pocket on each side and an accessory pocket on the front are both available for holding a ball or a miniature water bottle, respectively.
For more tennis bags and products suitable for sports use, check this out: https://canchabags.com/
adidas Youth Ready Backpack Black/Grey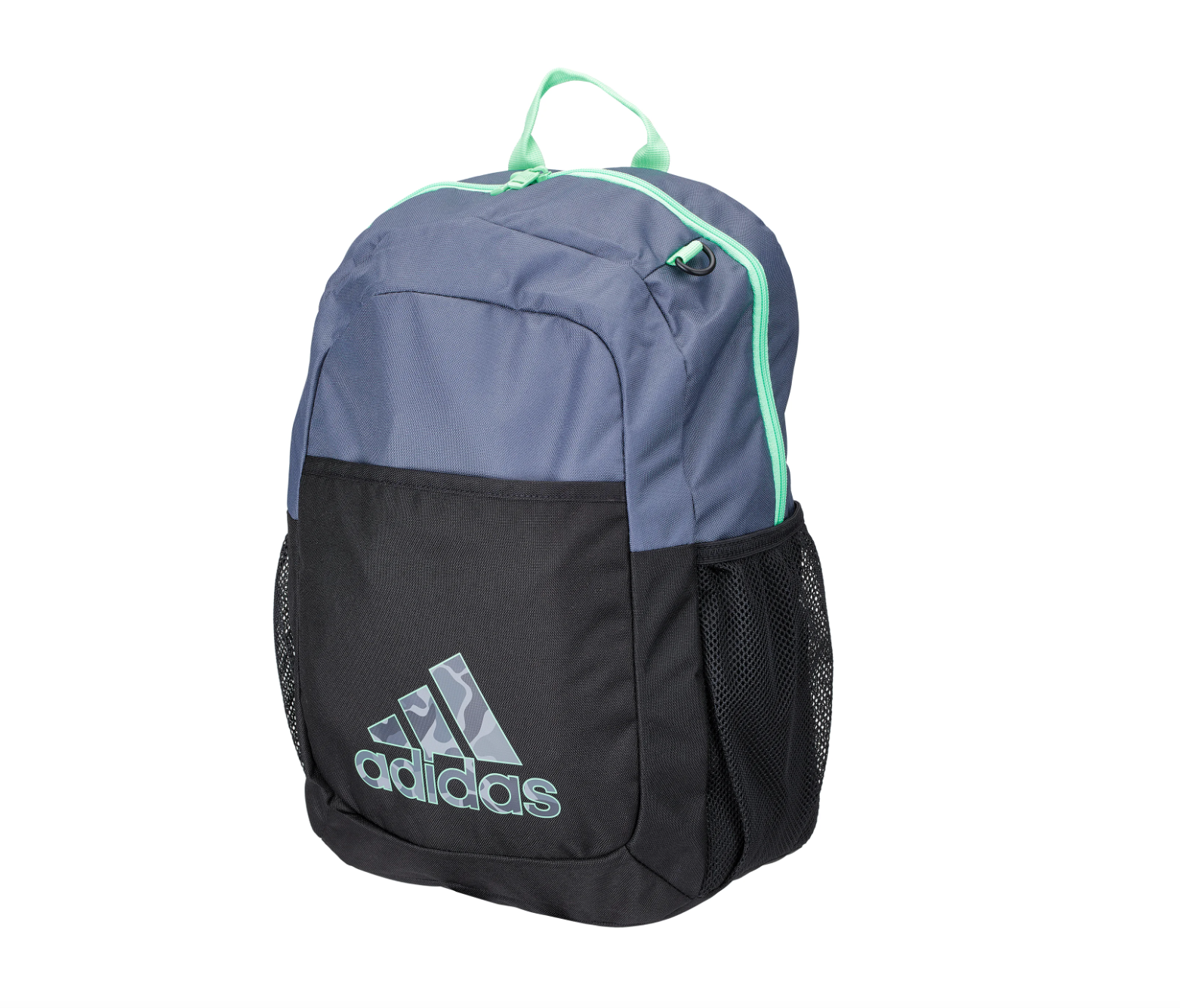 The Adidas Youth Ready Backpack, which is made from recycled materials, ensures the young athlete is preparing for the court or even for school.
It has one storage compartment, a pocket in the front, and mesh pockets on either side for a water bottle.
Name tags and easily cleanable material are included in the main compartment. It's great for the junior athlete who is constantly on the run thanks to the adjustable backpack straps.
For more tennis bags and products suitable for sports use, check this out: https://canchabags.com/
Ame & Lulu Little Love Tennis Backpack Groovy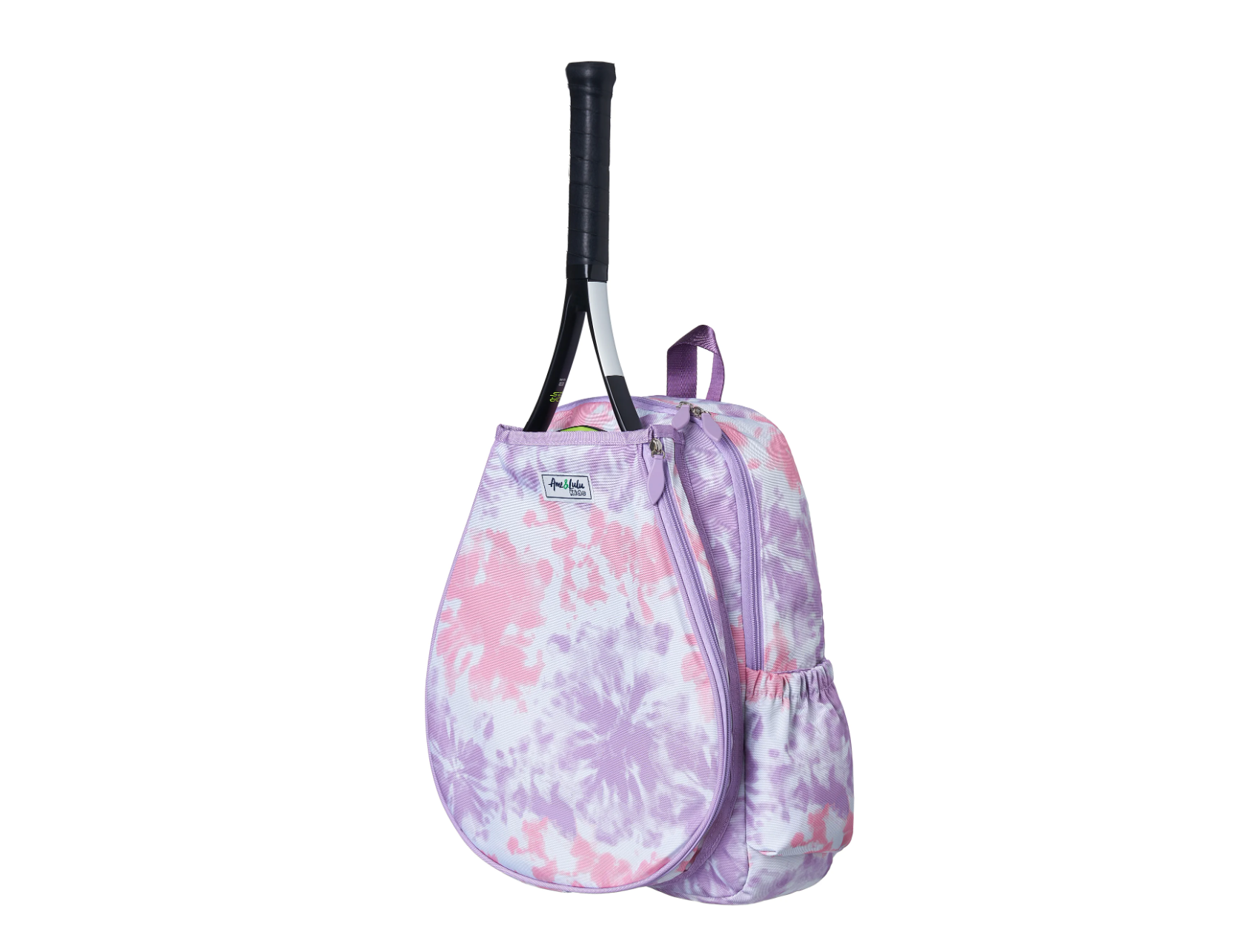 The Ame & Lulu Little Love Tennis Backpack is ideal for junior tennis players who wish to flaunt their sense of fashion. While it doesn't provide much protection, we think a lot of juniors will appreciate the style.
There is also a primary compartment for carrying equipment that is just big enough to fit two junior racquets.
For more tennis bags and products suitable for sports use, check this out: https://canchabags.com/
Wilson Junior 3-Pack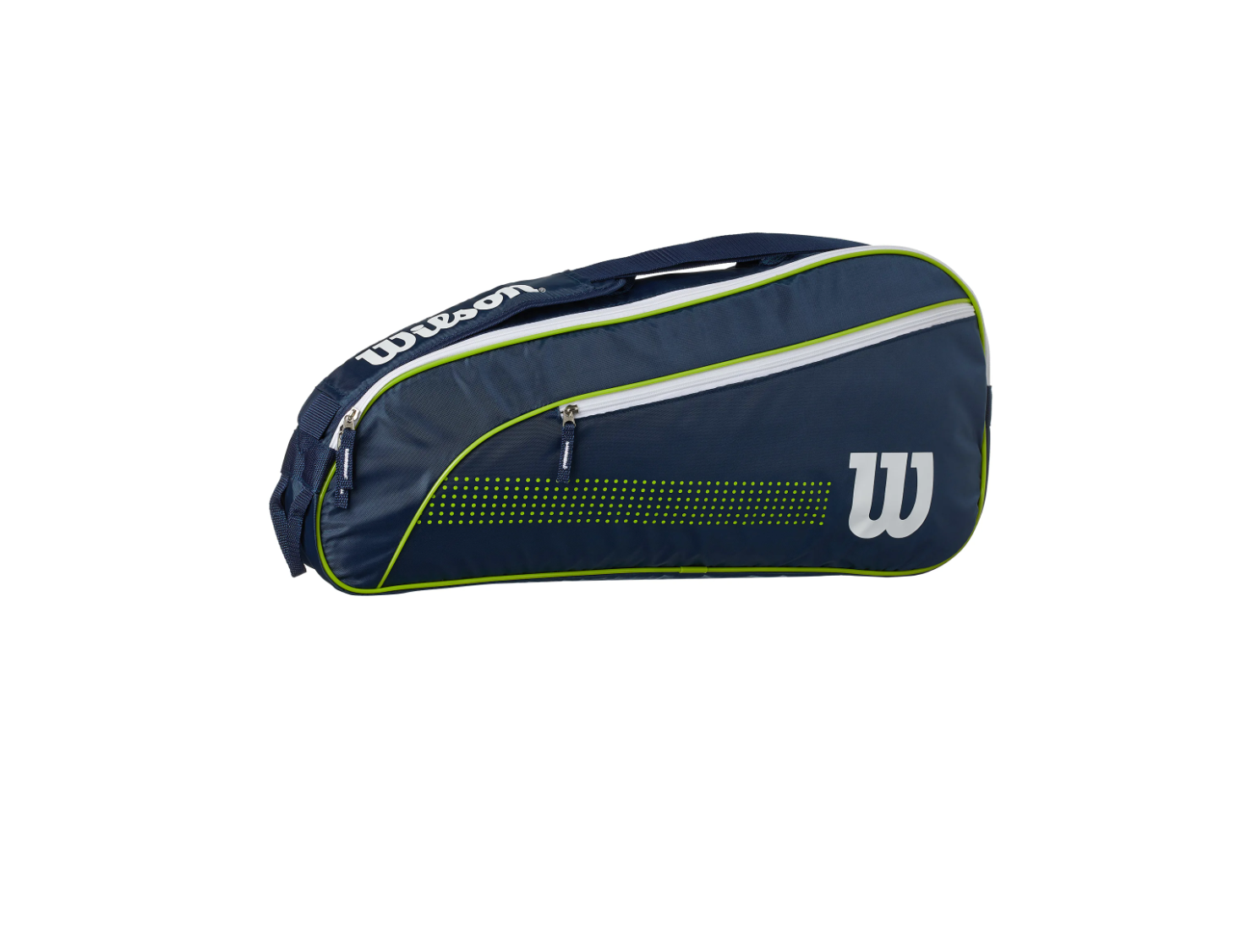 This Junior 3-Pack Tennis Bag is an ideal size for the aspiring player who needs more space. It is lightweight and can hold a lot of equipment without being too hefty.
Whereas the main compartment can contain three tennis rackets (yes, even an adult racquet will fit!) and any additional court equipment, there is an accessory pouch on the outside that is perfect for smaller essentials like sunscreen and drinks.

Take it to the courts with just one padded, adjustable shoulder strap, if your child doesn't mind wearing it over their shoulder. However, in our experience, kids love backpack-style tennis bags which are more comfortable and easier to carry.
Conclusion: Best Junior Tennis Bags
We all like the best for our children when it comes to picking the best products on the market. And so we have hoped that this listicle helped you in choosing and even comparing other products you have in mind.
Children most likely develop an interest in sports at an early age, and it's important that we nurture and support these kinds of hobbies so they'll be able to be guided accordingly and with discipline.
Moreover, if your youngster is has a comfortable tennis bag that can adapt to their daily routine, they are more likely to enjoy the sport and stick to it.
Tennis included, kids would really like to feel confident in everything that they do. If you are looking for the best junior tennis bags on the market as a gift for your younger one, check out the range of Cancha Bags.
---