Welcome!
I am Jack, the founder of Cancha. Our Blog is all about travel, adventures, and sporting experiences like no other, with some helpful guides along the way to get the most out of your favourite activities. Follow along for all our adventures.
Read our story
Our Mission
We believe in pursuing your passions and seeing more of the world, because every adventure is unique. Shop the world's most customizable travel bags, made for athletes, by athletes. 
Shop The Range
---
The Best Tennis Balls of 2022 (For All Courts)
It is hard to have good tennis skills without a lot of experience, but people think rarely about how essential equipment can speed up this process. The importance of choosing the right tennis ball has an effect on the quality of the games.

How can I get choose the most reliable tennis ball from an online store? Is this really tricky? Nevertheless, there are still some important factors that must be considered when making the correct decision. The characteristics that differentiate great tennis balls from others include durability, affordability, and consistency in bounce.
Types Of Tennis Balls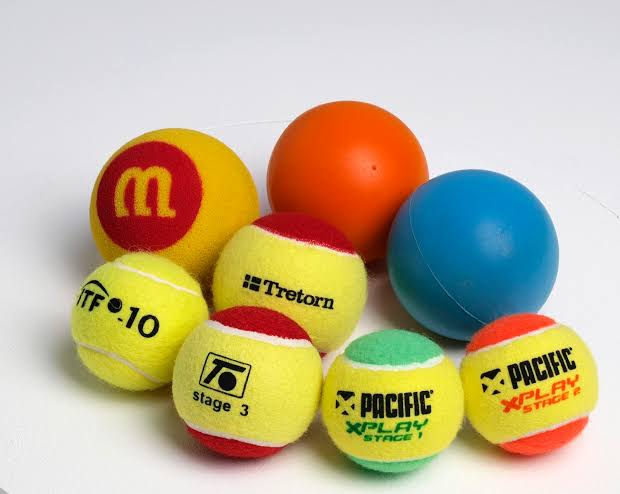 It doesn't follow that all tennis balls are the same just because they all appear to be fuzzy and spherical.
Tennis balls come in a variety of varieties with various characteristics. Three fundamental stages are used by the brands to differentiate the quality of tennis balls.
Pressureless - Best utilized for practice, recreational level.
Championship-level pressurized balls are applied throughout the game in various leagues.
Professional-level balls are the best available and are utilized by the best athletes in the world. However, you can find them widely available in most stores.
Knowing more about the many tennis ball varieties will help you choose the one that best meets your needs based on your objectives, the court you play on, and your level of expertise.
Pressureless tennis balls
The first and finest option to use when practicing tennis, especially if you are a novice, are pressureless tennis balls. These balls could seem a little heavy or even "dead" throughout the game because they are not made of air pressure. Compared to other tennis ball types, pressureless balls are made of a material that is significantly heavier and stiffer and has a solid core.
Pressurized Tennis Balls
Tennis balls that are pressurized are produced utilizing powerful internal and external air compressors. As a result, they are light and act more "lively" throughout the game. Pressurized balls generate more spin as a result, allowing players to better control their shots.
Their bounce is their finest quality, especially right out of the can. An example of this type of ball is the Wilson Us Open ball. The extra duty version is longer lasting, but they both have the same true bounce and flight path for quality of play.
The players can use less force and use more energy because pressurized balls are also highly quick and considerably more sensitive.
High Altitude Tennis Balls
High-altitude climates cause the air to be quite thin, which causes the ball to move more quickly and bounce higher. It might be quite difficult for the players to adjust to the ball flying this high.
Tennis balls made for high altitudes are intended to reduce these annoyances, especially for players accustomed to a normal bounce level.
To adapt to the atmospheric pressure at high altitudes, these tennis balls are made with lower internal pressure. Lower altitude courts make it simpler for the players because a ball's bounce and spinning feel much more similar.
Guide to Buying Tennis Balls
There are a few considerations you should address before buying a can of tennis balls in order to choose wisely. The greatest tennis balls don't necessarily have to be the most expensive option, nor do you have to use the identical type or brand that your favorite tennis tournament does.
Important factors to take into account include your age, level of expertise, tennis court type, ball material, preferred games, bounce, spin, etc. You don't want to develop negative habits on the court and lag because you don't understand the variations in tennis balls.
Wilson US Open Tennis Balls
Best Overall
Wilson's Prime All Court tennis balls are renowned for their versatility; they perform admirably on practically any court surface, including rough outdoor courts.
These pressurized balls bounce continuously and are made even more resilient by the Duraweave felt that gives them their notoriety.
All over, they make fantastic practice, competitive, or recreational balls. Bonus points: Along with the Grand Slam Championships of the US Open and Australian Open, they function as the official ball of the NCAA Tennis.
For more information on the performance and durability of this tennis ball, check out the specs below:
Type: Pressurized tennis balls

Number of balls: 3 balls per can

ITF Approved

USTA Approved

Court Compatibility: Hard Courts or Carpet Court surfaces
Pros:
Great consistency in bounce

You can a lot of topspin on it.

suitable for all Skill sets of players

 
Cons:
Fairly pricy

Durability is not as good as other balls on the market.
Penn Championship Tennis Balls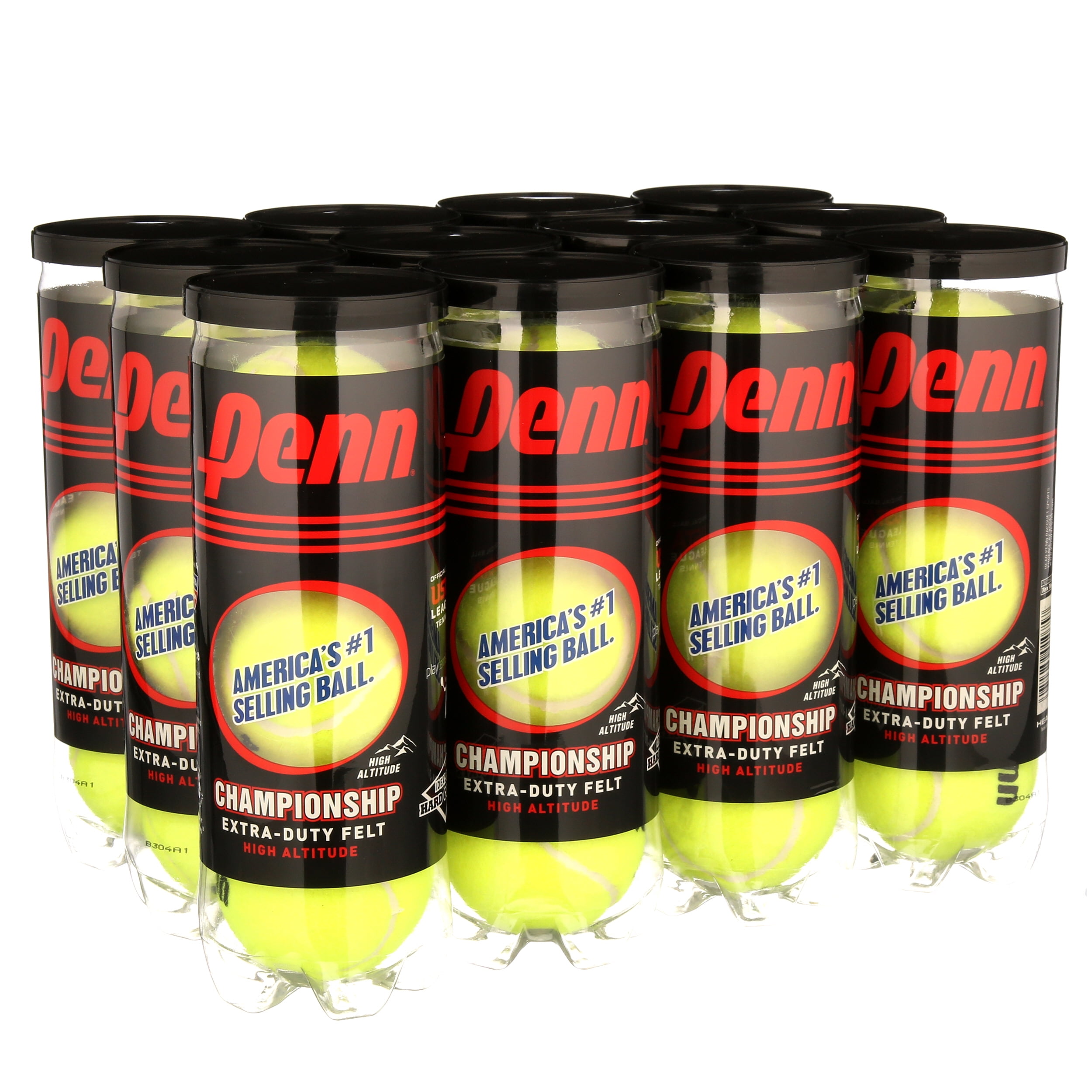 The Penn Championship tennis ball is a great option if you're a serious player and intend to play three or four days a week. Because they are made for rougher courts, these extra-duty tennis balls contain thicker felt for increased toughness and longevity. They are also authorized for use in competition by the USTA and ITF.
These balls are long-lasting and have a wonderful bounce. The natural rubber composition and interlock wool fiber used in Penn's tennis balls aid to absorb impact trauma. Penn's tennis balls are excellent choices for both novice and very experienced players, and they can be utilized in competitive tournaments as well.
Penn Championship tennis balls aren't as durable as pressureless tennis balls, but they do have a truer bounce. If the price is putting you off, you can get some bulk tennis balls used on eBay.
For more information on the performance and durability of this tennis ball, check out the specs below:
Type: Pressurized tennis balls
Number of balls: 3 balls per can
ITF Approved
USTA Approved
All Court Surfaces
Pros:
Consistent bounce
Good sturdiness
Works nicely for all skill levels of players
Cons:
Penn Balls used to be made in the USA, but unfortunately, they had to close their factory down about 10 years ago. Some say this has effected the overall quality.
WILSON Prime All-Court Tennis Balls
Wilson Prime All Court Tennis Ball is the one for you if you want to make some savings. It performs well when descended and has a decent bounce, in our experience. Your only issue with it might be that it isn't as resilient as some other brands, so you may end up buying this ball more often.
IFT has authorized Wilson's premium balls. On any court surface, they may be played without sacrificing their quality. They perform according to tradition, and their extra-exclusive durawave felt provides them more durability.
Wilson balls are excellent choices for both casual play and training. Even though it wouldn't be ideal, they can be employed in competitive games. These are also some of the best tennis balls for beginners.
For more information on the performance and durability of this tennis ball, check out the specs below:
Type: Pressurized tennis balls
Number of balls: 3 balls per can
ITF Approved
Not USTA Approved
All Court
Pros:
Suitable for use on all court surfaces
It is considerably less expensive.
An exclusive durawave feeling was added.
Nice performance all around
Beginner-friendly
Cons:
Lower quality therefore lasts less time.
Penn Tour Tennis Balls
The greatest tennis balls for hard courts, in our opinion, are Penn Tour Tennis Balls because of their excellent performance. Since they are wrapped with Penn's unique LongPlay felt for prolonged wear, these balls offer enduring durability.
They are an excellent choice for training sessions and competitive games because they are IFT-approved.
Because they are produced with smart Optik high visibility felt treatment, these hard court tennis balls are 19% more visible than the typical tennis balls.
They are quite consistent and have a lot of bounce.
For more information on the performance and durability of this tennis ball, check out the specs below:
Type: Pressurized tennis balls
Number of balls: 3 balls per can
ITF Approved
USTA Approved
Ideal Court: Hard court
Pros:
Tennis balls for hard courts best

Greater visibility than the regular balls

excellent performance and toughness
Cons:
Wilson Triniti Tennis Balls
If you're looking for a sustainable solution (and let's face it, who isn't these days), Wilson Triniti tennis balls are the finest option.
These balls feel excellent and are quite durable. They also keep the bounce for a longer period of time than many of their rivals.
The Trinity range of tennis balls is the first to employ packaging that is 100 percent recyclable.
Wilson brand has integrated elastomer material using modern technology to extend the lifespan of the ball's freshness by four times compared to the norm.
The balls are extremely flexible and small, and they contain an engaged core. ITF-approved and STR-felt, Triniti tennis balls are available.
It's incredible that 5% of all sales proceeds go to help global environmental initiatives.
For more information on the performance and durability of this tennis ball, check out the specs below:
Type: Pressurized tennis balls
Number of balls: 3 balls per can
ITF Approved
USTA Approved
Ideal Court: Hard court
Pros:
Optimum tennis balls for chilly conditions
Sustainable packaging
Leep the bounce for a longer period of time.
High-grade felt
Effective in all courts
Cons:
Expensive

Sometimes difficult to find
Penn Pressureless Tennis Balls
Penn Pressureless tennis balls are the ideal option for your tennis workouts, whether that is with a coach or a ball machine.
These pressure-free tennis balls are among the best. They are great value for the money and come in a bag with 12 balls. These balls may be used on all types of courts and have a long lifespan.
Players of all skill levels, especially beginners, can use them. Rubber is used to make Penn's pressureless balls, which are reasonably priced. For many years, this line has been the brand's top seller.
The fundamental benefit of pressure-free tennis balls is that they have a substantially longer lifespan than conventional ones. They never become softer, therefore the intensity of your training sessions will never change.
For more information on the performance and durability of this tennis ball, check out the specs below:
Type: Pressureless tennis balls
Number of balls: 12 balls per set
Not ITF Approved
Not USTA Approved
Ideal Court: All court surface
Pros:
Best practice tennis balls

Affordable price

Long-lasting durability
Cons:
Less consistent bounce

Can sometimes be damaging to sensitive arms
Slazenger Wimbledon Ball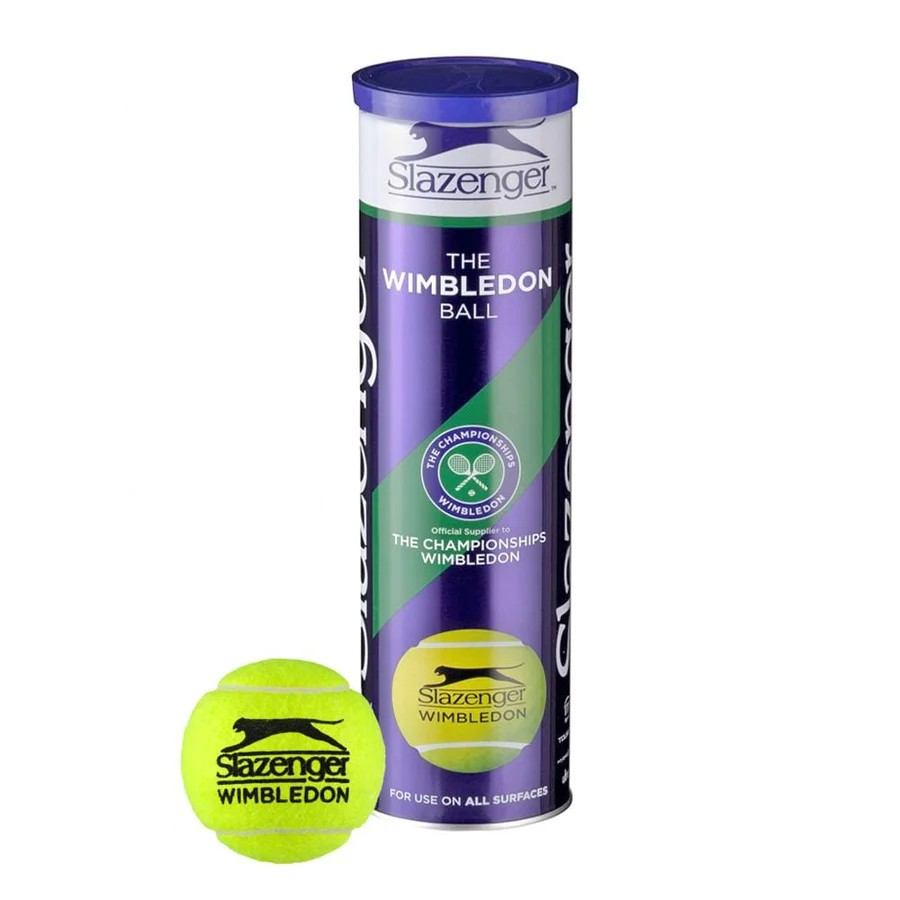 A tennis ball with the highest performance (and prestige) is the Slazenger Wimbledon Tennis Ball, which was created exclusively for professional leagues and competitions.
It has Tour Core technology, which uses the finest wool on the ball's material to boost the ball's resilience and responsiveness in play. The Slazenger Wimbledon is extremely visible on the court thanks to Ultra Vis coloring. Water is also repelled by it since Hydroguard technology is built in.
Pros:
Enhanced ball sensitivity and durability thanks to Tour Core technology

Makes use of Ultra Vis dye to increase visibility on the court

Great for grass courts (if you have one nearby!)

70% of the water brought by the Hydroguard technology is repelled.

ITF-Approved
Cons:
Durability is not great on hard courts, and we definitely don't recommend using this ball on clay courts!
For ensured quality tennis balls, check out some more of our favorites below:
Pro Penn Marathon Regular Duty Balls

Wilson US Open Extra Duty Balls

Dunlop Grand Prix Regular Duty Ball

Penn Pink Championship Extra Duty Tennis Balls

 
Conclusion
Now you know which type of tennis balls to use, and the best brands out there, it's time to get on the tennis court! If you are looking for a lightweight and stylish tennis bag that can carry your racquets, an extra can of balls, and more, be sure to check out the Cancha Racquet Bag. We spent years with top athletes designing our bags to be ready for everyday sports, work, and travel tendencies, so you can focus on doing what you love.
---